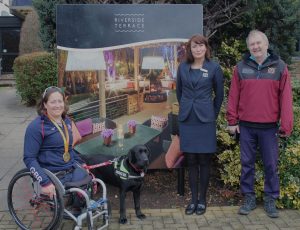 This weekend was a first for British Rowing and also a first for Stratford upon Avon Boat Club's adaptive section: a course for para rowers to become coaches at Stratford!
Stratford Boat Club's adaptive section has recently been held up as an exemplar for para rowing in the United Kingdom: this has only been possible with the support of local Stratford and Warwickshire companies and regional and national organisations. This weekend, The Crowne Plaza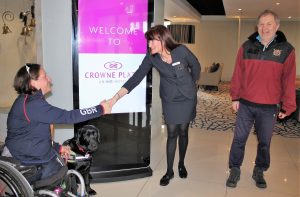 Stratford came to the assistance of the Club by providing accommodation for the course for Rachel Morris, who won her second Paralympic Games gold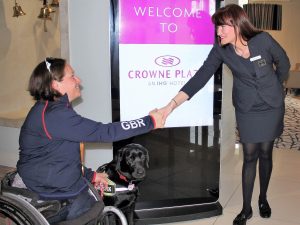 medal at Rio 2016 – but her first in a boat!
Rachel has enjoyed a successful career as a hand-cyclist, winning time trial gold at Beijing 2008 and a bronze medal in the road race at London 2012. Seeking a new challenge, Rachel transferred to rowing in 2013 and won an outstanding gold medal in the PR1 (arms and shoulders only) women's
single scull boat at the Rio 2016 Paralympic Games. Shoulder surgery following the Rio Games sadly curtailed Morris's rowing career and she left the squad in 2017 and now rows and coaches at Guildford in Surrey.
Commenting, Mark Dewdney, Stratford Boat Club's Head Adaptive Coach said, "To have the help and participation of the Crowne Plaza Stratford was essential to the smooth running of the course and providing Rachel's accommodation meant a lot to Rachel and us all in the adaptive squad!"
For media coverage, please see Stratford Herald, 'Herald Country' page thirty three.