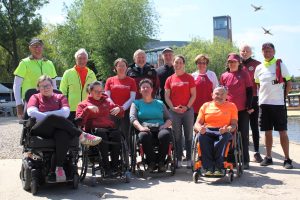 This week was another first for Stratford upon Avon Boat Club and the adaptive section when the Club hosted the first ever WheelPower event to encourage wheelchair users and others into rowing as a sport. 
WheelPower have been providing opportunities for people with physical impairments to take part in sport for nearly seventy years. Based in Stoke Mandeville, the home of the Paralympic movement, WheelPower is at the heart of wheelchair sport. From first-timers to Paralympic medallists, WheelPower support and promote participation at all levels. They have seen how playing sport can enrich lives, offering tremendous physical and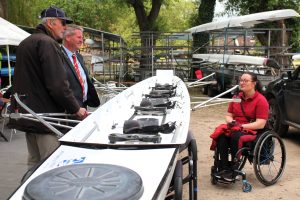 psychological benefits, whatever age or ability.
Moving Forward Together, WheelPower's new strategy which covers the period 2022-2027, will drive everything WheelPower do and provide more opportunities for more disabled people to move more, play sport and lead active lives.
While sport can develop confidence and improve health, it is also a great way to put a smile on the faces of those taking part. Each year, WheelPower supports over 62,099 disabled people to access and participate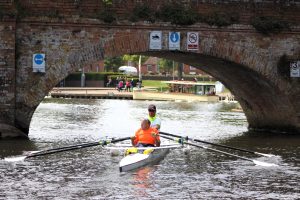 in sport and activity across the country.
Adaptive/Para-Rowing is a sport open to all. Rowing can be indoors or on the water, just for fun or to compete in competitions. Rowing is a great way to meet new people, get fit and stay healthy, learn new skills and to have fun. Adaptive Rowing is about removing barriers to participation for anyone who has a physical disability, sensory or learning impairment.
Indoor rowing machines can be adapted so that anyone can use them. Adaptations include fixed seats, hand grips and wheelchair frames for those
that cannot transfer immediately to the indoor rower. Indoor rowing is a full body workout making it the perfect workout at the gym or in the home.
On the water, rowing is accessible for people who have the use of their upper body and can transfer into the boat. Boats can be specially adapted to have sliding or fixed seats, with the additional support of floats if required. Rowing on the water offers a sense of freedom and a different perspective, while helping people to get fit and is supported by British Rowing, the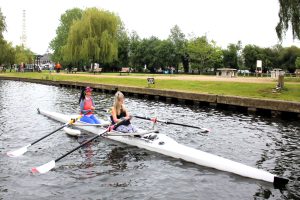 sport's governing body.
Commenting, Mark Dewdney, Stratford Boat Club's Head Adaptive Coach said, "The WheelPower event was a great success and we were so pleased that the Club's adaptive section was able to host this first every national event to encourage disabled people into the sport of rowing. A big thanks to WheelPower!"
Paul Stanton, Stratford upon Avon Boat Club's President commented further, "We were also honoured to have Stratford upon Avon Deputy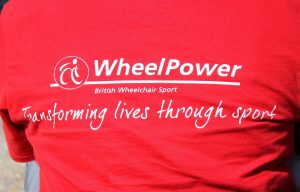 Mayor, Councillor Jason Fojtik attend the event. The interest, support and encouragement that Jason and Stratford upon Avon Town Council give to sport in the Stratford and wider area is essential for community cohesion and wellbeing."
For media coverage, please see Stratford Herald page forty four and Stratford Observer https://www.stratfordobserver.co.uk/sport/rowing-boat-club-hosts-first-ever-wheelpower-event and British Rowing https://www.britishrowing.org/2023/06/wheelpower-comes-to-stratford-upon-avon-bc