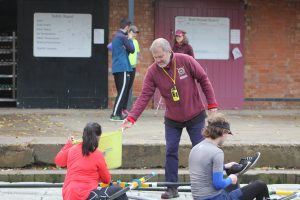 Not only does Stratford upon Avon Boat Club think that Mark Dewdney, Head Adaptive Coach, is 'the bees' knees' but this was confirmed by British Rowing, the sport's governing body, when they awarded Mark with the West Midlands area Lifetime Achievement Award!
This year, British Rowing had a huge number of nominations for the awards from right across the country and so it's been a tough job for British Rowing's judging panels to narrow them all down to this year's shortlist. British Rowing took time out to thank everyone who made a nomination and congratulations to the volunteers, coaches, clubs,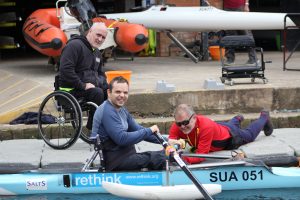 crews and other rowers who have been selected for this year's shortlist.
Mark's West Midland's 'Lifetime Achievement Award' will also go forward for consideration for British Rowing's national award, selected from British Rowing's shortlist, and this will be announced in a live webcast on 20 January alongside the winners of British Rowing's Medal of Honour, Medal of Merit, Beryl Crockford Award and National Safety Award. All winners will be visited by a British Rowing official at their club to receive their award in person, following the webcast.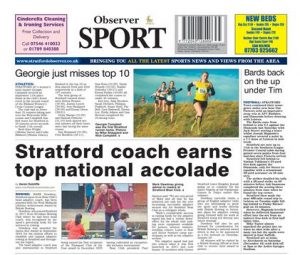 Commenting, Paul Stanton, Stratford upon Avon Boat Club's President said, "We are very proud of Mark and all that he has achieved not only for the ever increasing successful adaptive section but for Stratford Boat Club as a collegiate whole. Mark's considerable success in raising funds for the adaptive squad has had a 'trickle down' effect for the whole Club making more equipment available for juniors, seniors, masters, weekday rowers, Learn to Row and Junior Summer camp participants as well as the adaptive section."
Joe Moore, Senior Adaptive Coach, said," Mark's recent success of having Stratford Boat Club awarded 'ParaSport Club of the Year' has now been followed by British Rowing's accolade: the Club's hopes are high for Mark's National Award!"
For an expanded article on Mark's accolade, see Stratford Observer online https://www.stratfordobserver.co.uk/sport/stratford-upon-avon-boat-clubs-dewdney-receives-lifetime-achievement-award also page back sports page https://www.stratfordobserver.co.uk/editions/view/?/Stratford/2021/12/17&pages=024and Stratford Herald page fifty six and online https://www.stratford-herald.com/sport/dewdney-scoops-top-accolade-9229857