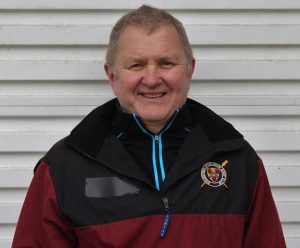 International Mixed Ability Sports (IMAS) has recently welcomed Mark Dewdney, Stratford upon Avon Boat Club's Head Adaptive Coach, as a new Ambassador for the organisation utilising Mark's extraordinary experience in promoting inclusion through rowing,
Mark is an internationally renowned coach in the para-rowing scene, who has implemented many projects to ensure people of all abilities could be involved in rowing activities. Over the past few years, Mark has been trialling, with considerable success, the Mixed Ability model becoming the point of reference for the whole international Mixed Ability movement.
Mark has coached para/adaptive rowing for sixteen years, the last seven at Stratford upon Avon Boat Club. Starting at Stratford with just one pararower, the squad is now twenty strong, catering for all types of disability. Stratford is regarded as a leading light in grassroots adaptive rowing in the UK. Mark and his team have won a number of awards for their proactive approach to inclusion and were named the UK Parasport Club of the Year in 2020. Mark and his colleagues are merging the adaptive section with the Club's recreational group in line with the IMAS model.
In 2018, Mark helped establish the Club Adaptive Group (CAG) of UK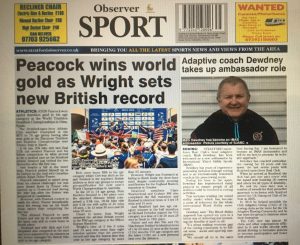 rowing clubs as the voice for the UK Adaptive Rowing Community: Mark has been group's proactive Chairman ever since. The CAG now has nearly forty clubs and other organisations affiliated to it. The CAG works directly with British Rowing to formulate policies to increase participation and foster best practice.
Commenting, Mark said, "The Mixed Ability approach has opened my eyes to a better way of delivering and promoting the benefits of sport to all. It's about making everyone part of the rowing community in its fullest sense. Social and sporting integration. We should all be in the same boat having fun. I am honoured to become an IMAS Ambassador and will do my best to promote its inclusive approach."
For media coverage, please see Stratford Herald page fifty five and Stratford Observer https://www.stratfordobserver.co.uk/sport/rowing-boat-clubs-head-adaptive-coach-dewdney-becomes-imas-ambassador and back sports page https://www.stratfordobserver.co.uk/editions/view/?/Stratford/2023/05/05&pages=032