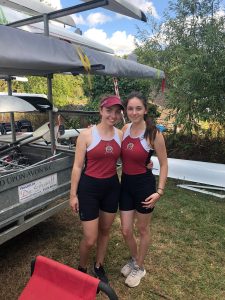 Stratford upon Avon Boat Club started the weekend on Saturday travelling the comparatively short way to Oxford to compete in the Oxford City Royal Regatta hosted by City of Oxford Rowing Cub: the regatta has been running consistently on the Isis River in Oxford since 1841 with only occasional breaks due to war.
Stratford's WJ17/18 athletes Martha Usselmann and Hannah Broome in the Women's Double Sculls event had a close race off the start against City of Cambridge who then pulled away and beat Stratford to the final. Said Helen Smith, J17/18 Coach, "Martha and Hannah were happy with their race, as they hadn't previously raced a double together and kept a strong effort against the more experienced crew."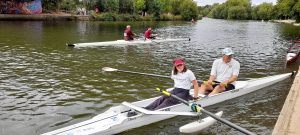 On Sunday, Stratford upon Avon Boat Club's adaptive squad followed up its recent highly successful trip to Maidenhead with another day of great results at the Oxford Sprint Regatta.
The crews competed in four events on the day and won them all!
All the singles races took place in the morning: adaptive athlete Lee Cairns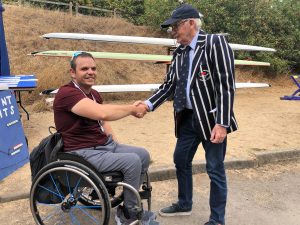 competed in two events for wheelchair users. His first final was against his club mate Rob Pedley: Rob's larger physique and somewhat better technique on this occasion took the honours with Rob winning by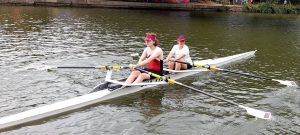 three lengths over his plucky rival.
Lee's second event saw him race Luke Payne from Sudbury in the final. The pair had had an epic encounter at Marlow earlier in the summer with Lee beating Luke by half a length. This latest meeting reflected Lee's fast development over the last few months with Lee leading from start, finishing with a comfortable win over his opponent from Suffolk.
In the afternoon, the adaptive pairs final was another all Stratford affair between Gillian Middleton and Dan Godefroy with Gillian and her support rower overcoming Dan and his support rower Joe Moore by about a length. Gillian's 'never say die' attitude perhaps proving the critical factor in this well matched struggle!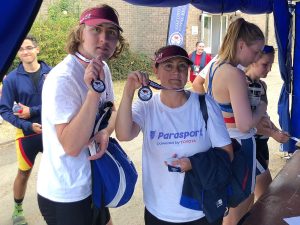 This left Ian Ward and his mother Paola to try to complete the clean sweep against another mixed crew from Marlow in the final of the adaptive doubles. The race proved close but the Stratford family crew kept their nose in front most of the way and better steering in the latter half of the race gave them a win by a couple of lengths.
Head Adaptive Coach Mark Dewdney commented, "This regatta looks like the end of the season for us: sadly no one wants to race us at the Bank Holiday weekend Gloucester Regatta! That is disappointing but we are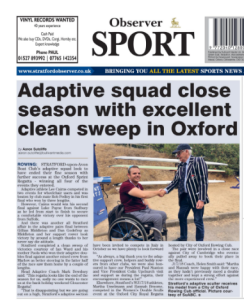 going out on a high! Stratford's adaptive section have been invited to compete in Italy in October so we have plenty to look forward to! As always, a big thank you to the adaptive support crew, helpers and buddy rowers from other clubs: we were also honoured to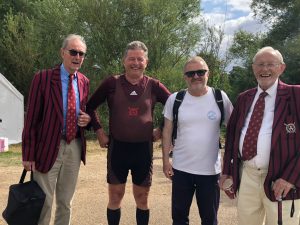 have our President Paul Stanton and Vice President Colin Upchurch visit and support us during the regatta: their encouragement means a lot!"
For media coverage see Stratford Herald online https://www.stratford-herald.com/sport/sprint-regatta-glory-for-adaptive-athletes-9270535 and page fifty one and Stratford Observer online https://www.stratfordobserver.co.uk/sport/rowing-stratfords-adaptive-squad-continue-fine-season-with-clean-sweep-at-oxford-sprint-regatta and back sports page https://www.stratfordobserver.co.uk/editions/view/?/Stratford/2022/08/26&pages=024