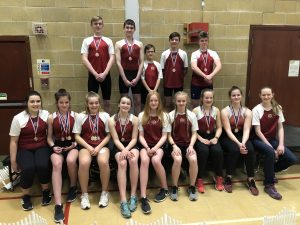 Stratford upon Avon Boat Club's J14 and J15 squads travelled to Abingdon to compete at the South of England Indoor Rowing Championships.
The club's first event was the WJ14 individual four minute race. Anne Mynors, Ruby Howells, Lucy Browne, Freya Watts and Harriet Holmes all put in fantastic performances with personal bests and high place finishes, just outside the medals. Bella Chappelhow, despite carrying a slight injury, managed to secure the Silver medal with Fleur Griffiths winning bronze with a new personal best.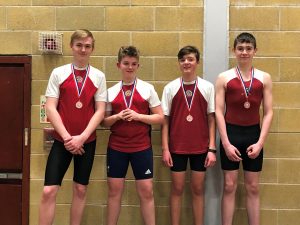 The J14 boys' crew of Toby Sartain, Will Beattie and Tomi Wilcock also individually competed in the four minute category. All of them gained significant personal bests with Wilcock finishing highest in fifth place.
The individual events continued with J15's Amelie Sartain, Sophie Elstone and Will Clarke taking the arena for their respective five minute races. More personal bests saw Sartain finishing strongly in fifth place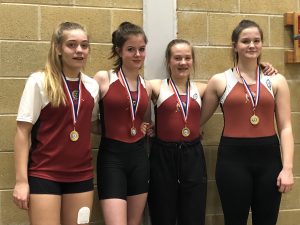 with Elstone winning a remarkable Gold medal in a new event record distance of 1353 metres. In the boys' event, Clarke raced hard and won a well deserved Bronze medal.
The afternoon saw the relays with everyone in action again. The J14 boys' crew of Wilcock, Sartain and Beattie showed huge amounts determination against considerably bigger crews finishing in sixth place.
The J14 girls split into two squads with Browne, Holmes and Mynors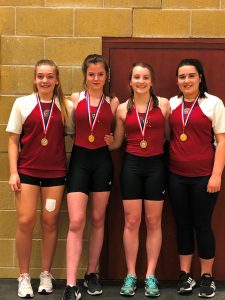 teaming up to finish within touching distance of the medals but unfortunately they were overhauled by a number of teams with four athletes in each squad. Meanwhile, the other crew of Chappelhow, Griffiths, Watts and late substitute Howells took the Gold medal by just 0.4 seconds during the last three strokes.
The J15 boys' 3km relay saw J14s Wilcock and Beattie teamed up with J15s Clarke and Conar Aitchison. Facing larger competition, they finished in third place to claim their bronze medals.
Freya Watts showed great sportsmanship to team up with three girls from local rivals, Evesham Rowing Club, in their WJ15 relay. Watts' fine performance saw them placed just outside the medals.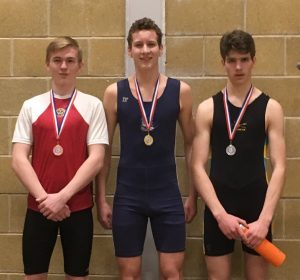 In the final race of the day, J14s Chappelhow and Griffiths teamed with J15s Sartain and Elstone in the WJ15 3km relay. Another thrilling race coming down to the final few strokes saw the girls dig deep to finish in first place.
J14 coach Abi Terry said, "A brilliant day's racing was had by all. Stratford finished the day with three gold, one silver and three bronze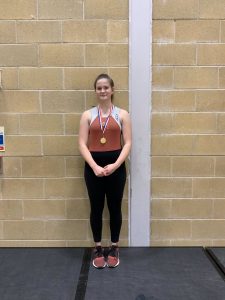 medals."
J15 coach Trevor Tiller added, "It was great to see all the Stratford athletes really pushing themselves to the limit, not only for themselves but also their team-mates."
While the J14 and J15 squads were in Abingdon, the elite men's senior, J16 and J17/18 squads went to the National Water Sports Centre in Nottingham for an arduous training day on their multi-lane course.
For media coverage, see Stratford Herald online http://www.stratford-herald.com/95806-regional-indoor-success-stratford-rowers.html and page 14