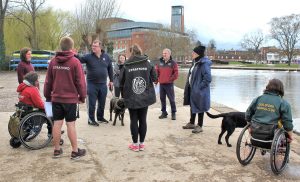 Last weekend was the final and second two day weekend coaches' course for para and able bodied athletes: a first for British Rowing and also a first for Stratford upon Avon Boat Club's adaptive section!
Stratford Boat Club's adaptive section has recently been held up as an exemplar for para rowing in the United Kingdom: this has only been possible with the support of local Stratford and Warwickshire companies and regional and national organisations. The course is run by British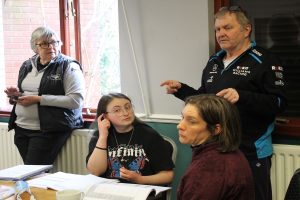 Rowing's Dr Perse Wynn, L3 Senior Club and L2 Strength and Conditioning Coach and Marcus Walker, Level 2 and L3 Course Coach: the extensive four day course covered topics such as risk management; warming up and cooling down exercises; understanding the assessment process, coaching behaviours, the code of conduct, responsibility, safety requirements; cold water immersion and hypothermia; developing athleticism and the practical application of boat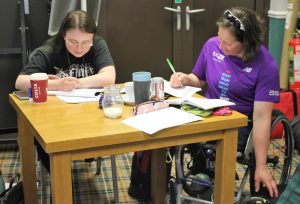 adjustments
On the course were Sofia Ward, Jake Blatcher, Gillian Middleton and Kelly Donald, all members of Stratford Boat Club's adaptive squad and Imogen North who is trainee coach with Stratford juniors' J15 squad
Also on the course was Rachel Morris from Guildford Rowing Club: Rachel has enjoyed a successful career as a hand-cyclist, winning time trial gold at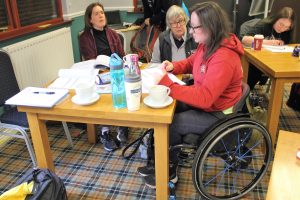 Beijing 2008 and a bronze medal in the road race at London 2012. Seeking a new challenge, Rachel transferred to rowing in 2013 and won an outstanding gold medal in the PR1 (arms and shoulders only) women's single scull boat at the Rio 2016 Paralympic Games. Shoulder surgery following the Rio Games sadly curtailed Morris's rowing career and she left the squad in 2017 and now rows and coaches at Guildford in Surrey.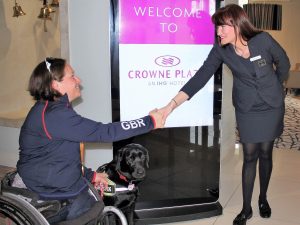 Commenting, Mark Dewdney, Stratford Boat Club's Head Adaptive Coach said, "To have the British Rowing (BR) coaches' course at Stratford is a major benefit and shows BR's commitment to Stratford's adaptive squad and para rowing in the UK. The emphasis of the course is to teach the participants how to be a coach first and then how to adapt their new skills to para rowing"
Commenting further, Paul Stanton, Stratford Boat Club's President said, "Mark's commitment to the Stratford's adaptive squad and para rowing in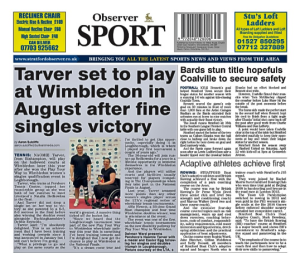 general is an example of dedication producing results. We are also most grateful to Crowne Plaza Stratford for providing Rachel's accommodation which has enabled her to join the course"
For media coverage, see Stratford Herald page fifty three; Stratford Observer online https://www.stratfordobserver.co.uk/sport/rowing-stratfords-adaptives-and-british-rowing-achieve-first-with-para-coaching-course and back sports page https://www.stratfordobserver.co.uk/editions/view/?/Stratford/2023/04/21&pages=032 and British Rowing https://www.britishrowing.org/2023/04/adaptive-rowers-go-on-coaching-course