Our thanks to all who competed in our Rosconn Group Stratford upon Avon Boat Club regatta on Saturday 18 June: despite the short course, we hope you enjoyed the day!  We hosted 16 visiting clubs, 163 crews took part with 136 races in four divisions!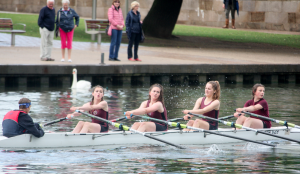 A special 'thank you' to all our sponsors, especially The Rosconn Group who were our main regatta sponsor: without our sponsors, the regatta would not have happened
We would also thank the Avon Navigation Trust, the other river users and those who make their living on the river: your co-operation was essential and we're most grateful for your help
Lastly, but certainly not least, thank you to all the visiting umpires, officials and Club helpers: no regatta can run without you!