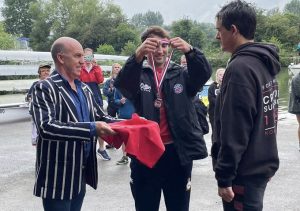 Stratford upon Avon Boat Club's adaptive (disabled) squad raced at Oxford on the weekend. Building on recent success, they won five events and came extremely close to winning a couple more.
The Oxford City Rowing Club regatta was solely for disabled rowers with the usual two day regatta being cancelled for Covid reasons.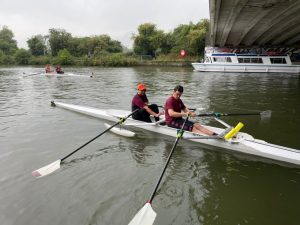 Pride of place goes to Kelly Donald in the wheelchair user women's single sculls event. Competing in her first event, she beat a plucky and experienced City of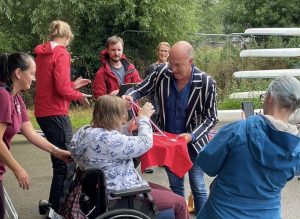 Oxford sculler in the final by a little over a length.
James Bastin's win in beating his Stratford colleague Gillian Middleton in the final of a doubles event was also a first win in his first event. A great performance from the visually and physically impaired athlete. Gillian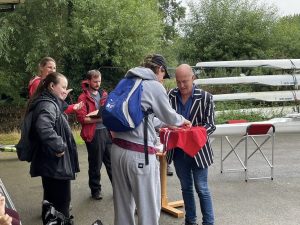 competed in two events and a win for her must surely be just around the corner.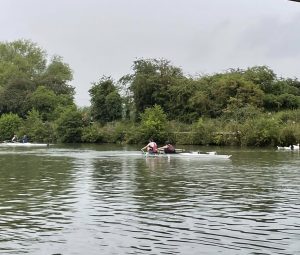 Xander van der Poll, a Stratford Great Britain Paralympic hopeful, won a very close final against another Oxford opponent. Further wins were completed by Ian Ward supported by his sister Sofia and Hattie Throssell with Paola Ward.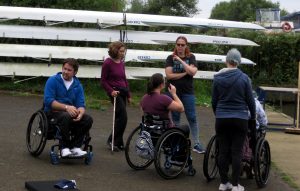 The unluckiest pair of the day were Jake Blatcher and Dan Godefroy. Competing in two events, they lost the finals by just a foot in each case. Steve Binns, in his fifties, had a tough draw against a much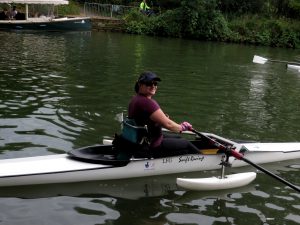 younger Guildford opponent.
The squad's next outing is at Stratford Boat Club's own regatta on Saturday 18th September.
Not to be out done, Stratford Boat Club's Junior Squad was in action over the weekend finalising the concluding junior heats of the 2020 President's Sculls. Yes, 2020 President's Sculls, just over a year after the first races and very much in the style of Tokyo Olympics affected by Covid restrictions and disruptions!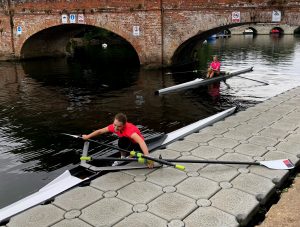 Some close racing was delivered by Freya Watts as this year's junior champion who won by one length in the final.
Said Steve Wellstead, Junior Co-ordinator and J17/18 Performance Squad Coach, "Well done to all entrants: we'll be having the trophy presentation soon!"
The original trophy was initially presented by Ian Cartwright, the then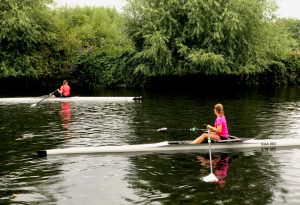 Captain, to Derek Eardley in 2004 during his tenure as President of Stratford Boat Club to mark his many years of service to the Club and was to be raced for annually in coxed fours.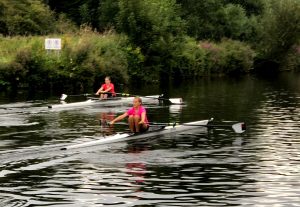 Over the years, the competition faded from the annual calendar and was reinstated comparatively recently as an annual sculling competition in three categories – women, men and juniors.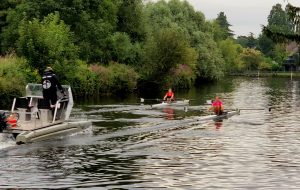 Paul Stanton, Stratford upon Avon Boat Club President commented, "We hope that the President's Sculls award will continue to inspire all members to continue with sculling at a high level and further contribute to all sections of the Club mixing and communicating with each other. Our congratulations go to Freya Watts who has won the Junior Award. Our thanks go to all those who supervised this final by marshalling and safety spotting on the bank and from the launch."
For media coverage, see Stratford Herald page fifty five